In autumn 2015, experts placed stakes on how long Bashar al-Assad would stay in power: for two weeks or for two months. On Sept 30, 2015, Russia launched an air operation in Syria and turned things around. It was then that the United States and Saudi Arabia started buying Soviet-type arms for Syrian fighters. This made it much harder for the Syrian governmental troops to push the fighters back, but they still did it. Supported by Russia and Iran, they kept advancing and now the Jihadists are facing the same situation al-Assad faced two years ago. But the only winner here is Eastern Europe: according to EADaily's survey, in 2016-2017, twelve Eastern European countries earned over $1 billion by selling the Americans and the Saudis Soviet-type arms for Syrian fighters. And this is not the limit. Next year, the Pentagon alone is going to allocate $500 million to support its "allies." And Russia also has a contribution here.
Former Socialist camp – for fighters in Syria
When in 2013 Barack Obama decided not to invade Syria but to help local rebels with arms, Saudi Arabia and some Gulf monarchies were already doing that. The annual report by Bulgaria's Interministerial Commission for Export Control and Non-Proliferation of Weapons of Mass Destruction clearly shows how things changed after Russia's interference. In 2014, Saudi Arabia and the United States bought from Bulgaria arms worth $45 million, in 2015, $123 million, in 2016 336 million EUR or twice as much as in 2014-2015. Today, Bulgaria is the biggest supplier of arms for the Syrian opposition but not the only one. According to national, U.S. and U.N. reports as well as the hacked e-mails of the Azerbaijani Embassy in Bulgaria, nine more Eastern European states are engaged in selling arms to fighters in Syria: Romania, Serbia, Croatia, Bosnia and Herzegovina, Albania, Poland, the Czech Republic, Slovakia and Slovenia. Four former Soviet republics – Belarus, Kazakhstan, Ukraine and Georgia – are also in the business but with relatively smaller quantities. Some of the countries are doing this through contractors in Saudi Arabia and the United States - and also through Bulgaria, which is acting as a big hub for arms supplies to Syria. In one of its articles, EADaily reported how the Saudis and the Americans used H. Folmer & Co. of Denmark for this purpose. Over the last two years, four ships of that company have carried arms from Burgas (Bulgaria) to Jeddah (Saudi Arabia).
Non-standard arms for Jihadists
Saudi Arabia and the United States are the biggest buyers of arms for fighters in Syria. The United Arab Emirates, Qatar, Kuwait and Jordan are also in this business but with much smaller roles.
The Saudis keep silence about these purchases, but Eastern European sources say that they are buying mostly Soviet-type arms. The Saudi army does not use such arms as it sticks to NATO standards.
The Americans do not deny their role in the supply of "non-standard" arms to Syrian fighters. They explain that they are doing this for helping the Syrians to fight ISIL or that they are sending the arms to their Special Operations Command.
In June 2017, the Pentagon's Picatinny Arsenal released a statement saying that it had received "army-wide recognition for his outstanding accomplishments in providing improved non-standard munitions to assist foreign friendly forces in the fight against terrorism."
"The Non-Standard Ammunition Office oversees the acquisition process for non-standard munitions shipped to Afghan and Iraqi military and police forces. Eastern European factories manufacture the majority of non-standard ammunition and weapons used by Afghanistan, Iraq and other friendly nations for counter insurgency, counter terrorism and security operations," the statement said.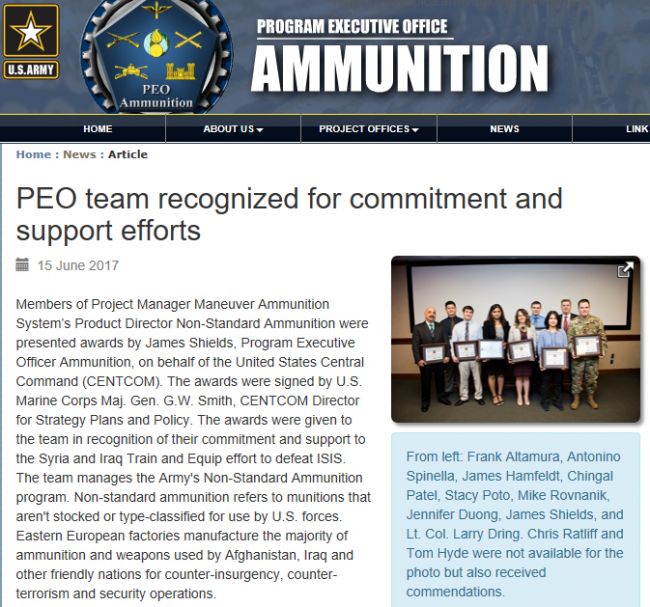 It is not known in what proportions the arms are distributed among the allies and what a part of them goes to Syria. Saudi Arabia is supplying the weapons not only to Syria but also to Yemen, where it has been unsuccessfully fighting Houthis since 2015. But Syria is not the last - if not the first - on this list. The only problem is that in 2016, the Americans stopped providing any information about who gets the arms.
In Sept 2017, Picatinny Arsenal reported five new contracts worth $500 million and said that the arms were meant for the fight against ISIL in Syria and Iraq.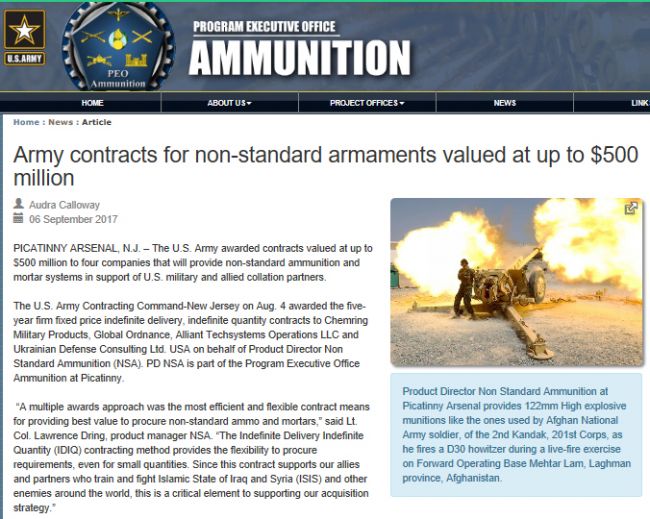 In Syria, you can find lots of materials proving that Syria gets the biggest piece from this "cake" and that these arms are not used against ISIL. EADaily has published lots of pictures of Eastern European arms used by "moderate" opposition groups and… even ISIL fighters against al-Assad's regime. When last year the governmental troops liberated Aleppo, they found a whole depot of unused Bulgarian ammunition there.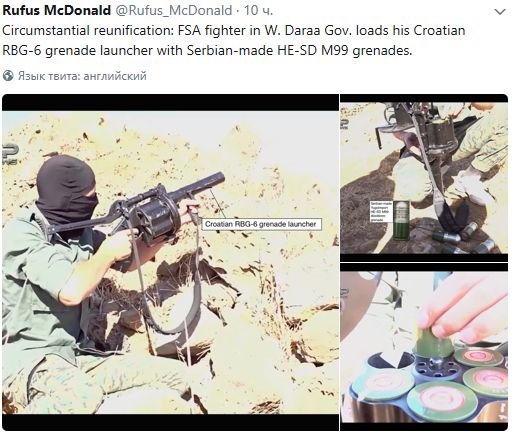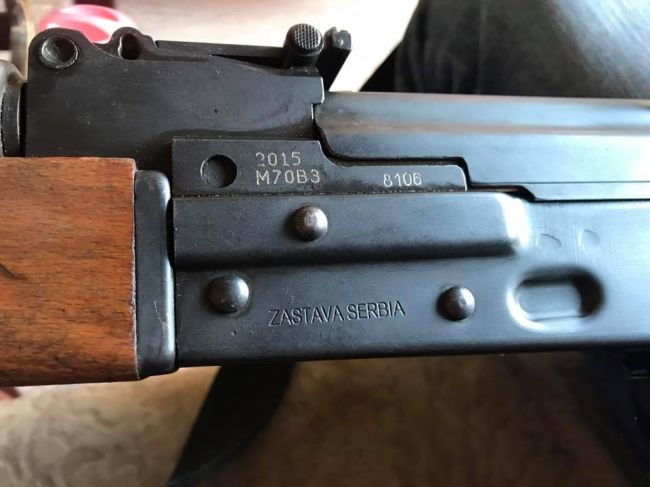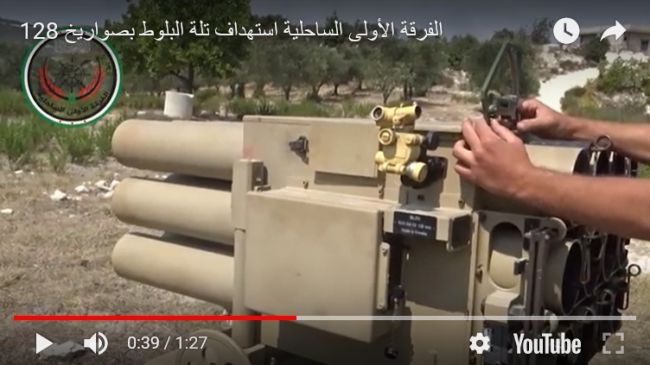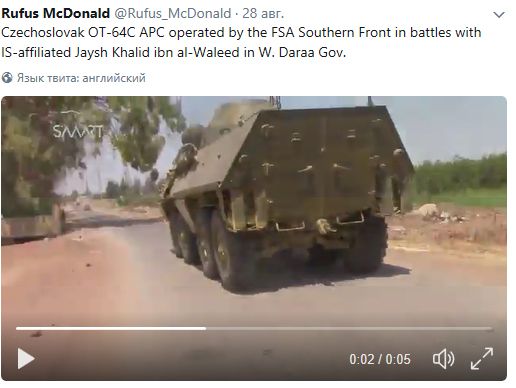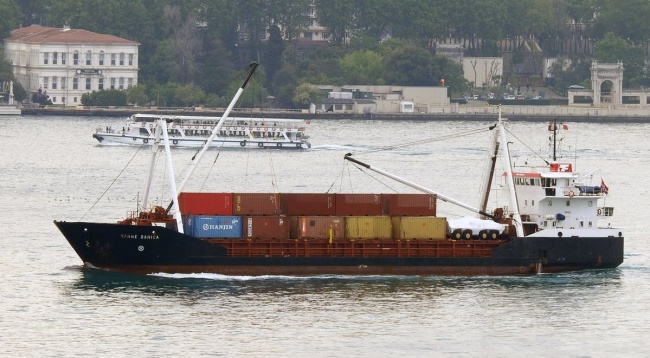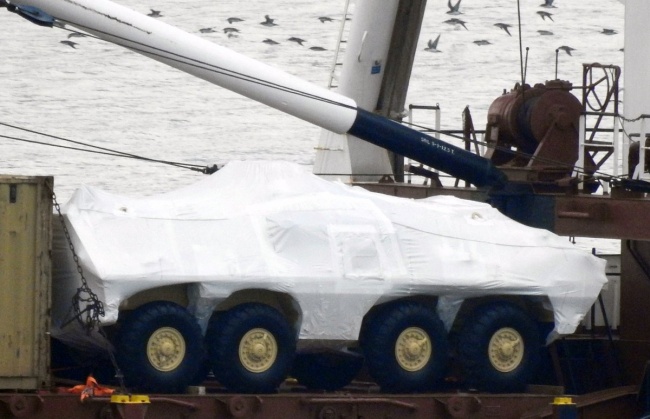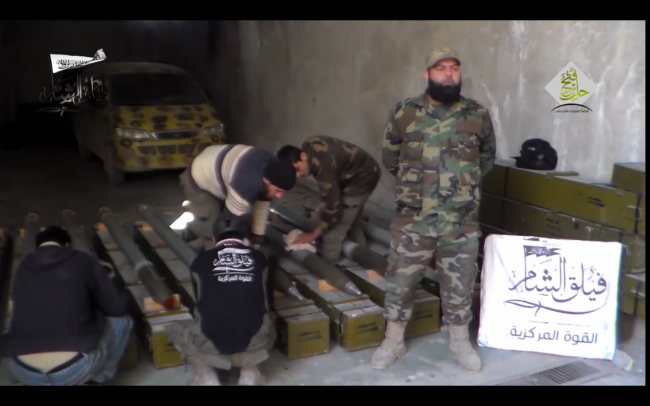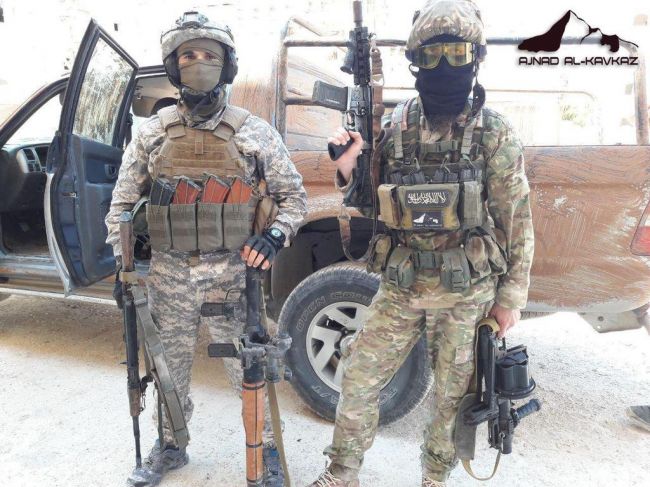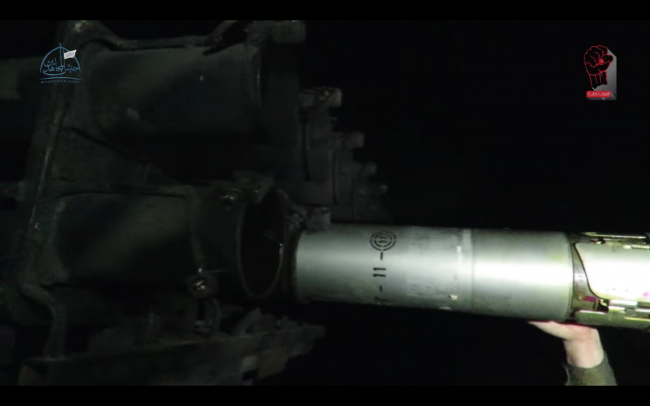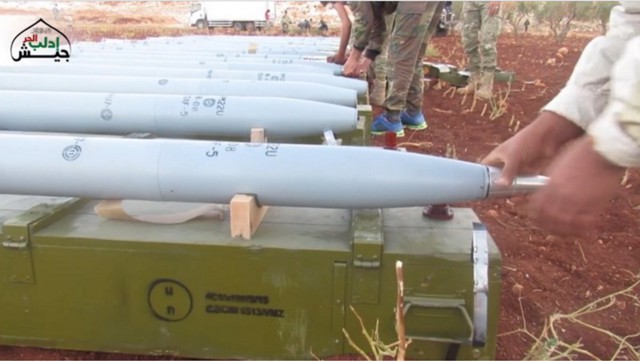 One more proof is the death of Francis Norwillo, a subcontractor employee of Purple Shovel, who died at a training ground in Bulgaria in 2015, when testing anti-tank grenades before sending them to Jordan for Syrian fighters.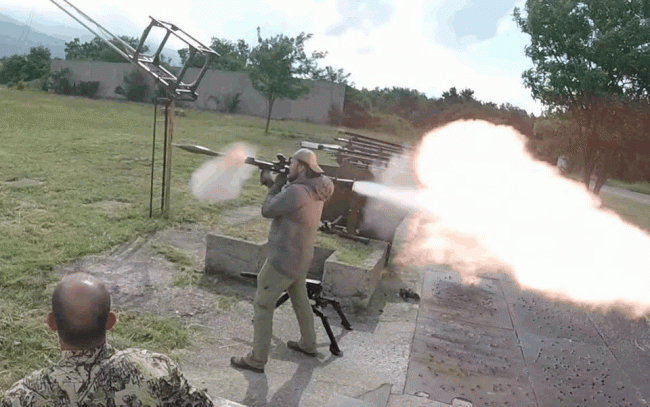 The latter do not deny that they are receiving arms from Eastern Europe. Their only concern that the western intelligence centers in Turkey and Jordan are not supplying enough or are not fair in distributing the arms.
Who supplies more: the United States or Saudi Arabia?
There is no specific data about Saudi Arabia's arms imports from Eastern Europe. Both the buyer and the suppliers prefer to keep silence. But there are sources saying that in 2016, Bulgaria, Romania, the Czech Republic and Bosnia and Herzegovina exported to Saudi Arabia Soviet-type arms worth 276 million EUR. Croatia reported exports worth 225 million EUR. Serbia supplied arms worth 45 million EUR. According to the Balkan Investigative Reporting Network and the e-mails of the Azerbaijani Embassy in Bulgaria, in the first half of 2016, Ruby star, Airbridge Cargo, Transavia Export and Airbridge Cargo air companies carried out 30 flights to carry arms from Serbia and Slovakia to Saudi Arabia, the UAE and Jordan. In 2016-2017, Silk Way of Azerbaijan has carried out 12 such flights.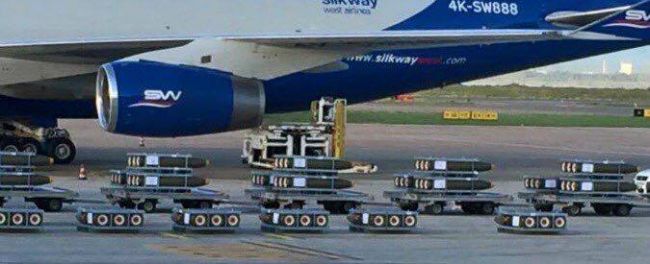 More specifically, on June 9-10, the company's Il-76 carried from Nis, Serbia, to the Prince Sultan air base in Saudi Arabia, 50,000 hand grenades, on June 11-12, it carried 50,000 60-, 81- and 120-mm mortar shells. The suppliers were Technoremont Temerin Serbia and GIM of Serbia, the buyer the Defense Ministry of Saudi Arabia. On Feb 29, 2016, a Boeing-747 carried from Bratislava, Slovakia, to Saudi Arabia 90 tons of mortars with spare parts. The supplier was Eldon S.R.O.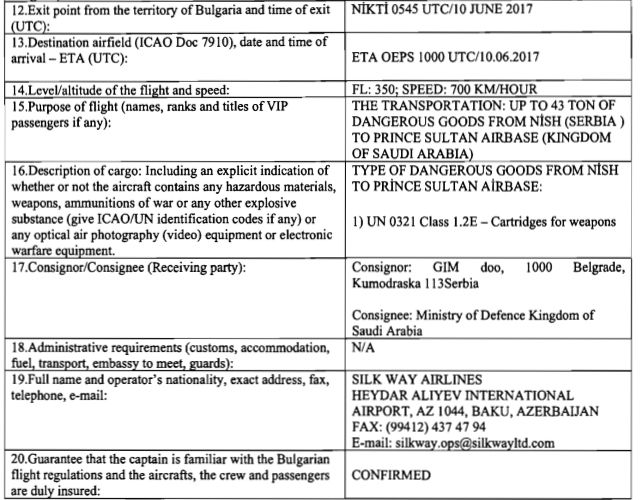 As far as EADaily has calculated, in 2016, Saudi Arabia imported Soviet-type weapons worth $400 million. This year, the Saudis are expected to buy as much. So, we have $800 million for two years. Last year, Serbian Prime Minister Aleksandar Vucic said that his country could supply five times as much and that would still be not enough.
The Americans are buying much less. According to their sources, in 2016 and 2017, they bought from Eastern Europe weapons worth $479 million. So, together, the United States and Saudi Arabia have bought from Eastern Europe weaponry worth over $1 billion.
Ukrainian agents "promote" American producers
In the United States, the key buyers of arms for Syrian fighters are SOCOM and Picatinny Arsenal. The latter buys arms from U.S. private agents in Eastern Europe under the United States' program to buy non-standard arms for allies. The orders are placed by intermediaries like Joint Munition CMD and PICCA. In 2016-2017, they ordered for Picatinny Arsenal Soviet-type arms and ammunition worth $286 million. SOCOM spent $194 million on similar orders.
In 2016-2017, the list of arms supplies from Eastern Europe comprised eleven private companies from the United States and three foreign companies. During that period, they received as many as 80 orders. From Bosnia and Herzegovina, they carried mostly Zu-23s (anti-aircraft twin-barreled autocannon), from Serbia, Poland, Romania and the Czech Republic mortars, AK-47s and machine guns. Bulgaria supplies mostly grenade launchers, like RPG-7, and ammunition. In 2016-2017, Chemring Group of the UK and Alliant Technosystems Operations of the United States received orders worth $210 million.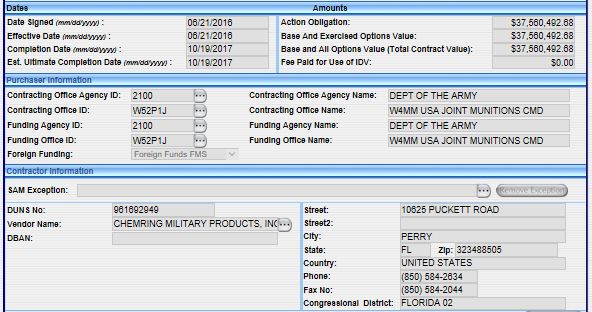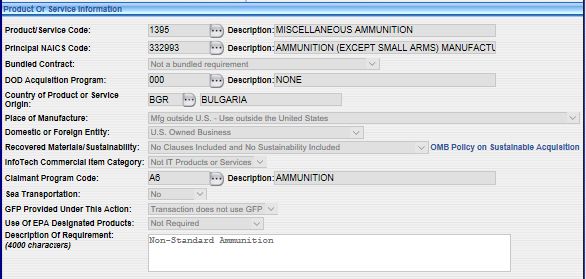 The next on the list is UDC USA. That company was registered in Tampa in 2012 and has three employees. According to GovTribe, it has so far gained contracts worth $78 million, mostly for the supply of arms from the Czech Republic.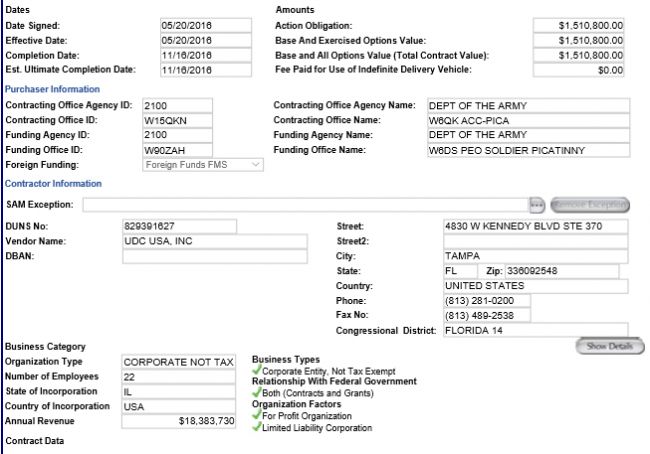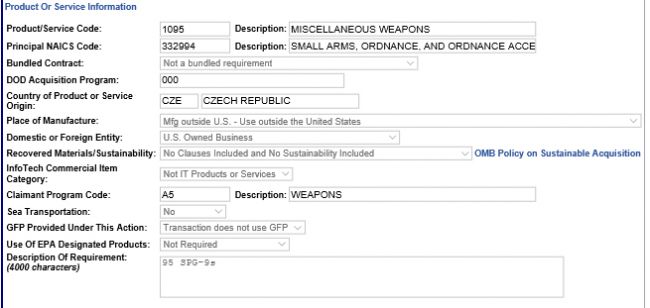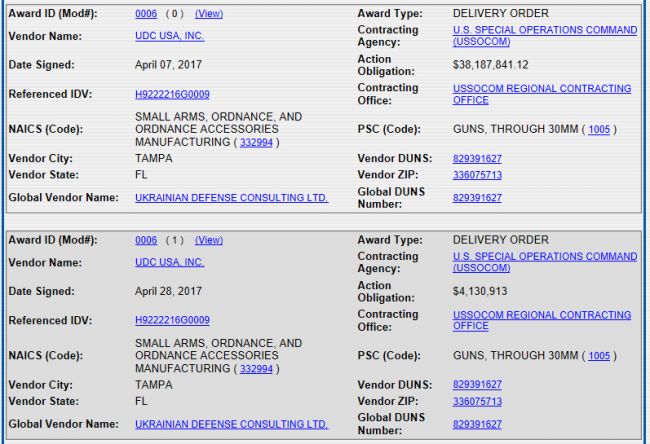 According to U.S. sources, UDC USA is part of Ukrainian Defense Consulting Ltd., a company registered in the Seychelles and in Kiev and owned by some Taras Rud. On Zoominfo, Rud says that he worked in the Ukrainian parliament for 10 years and has contacts in some Ukrainian ministries. Ukrainian Defense Consulting Ltd. has no own website, but the list of its services can be found on the portal of UDC USA.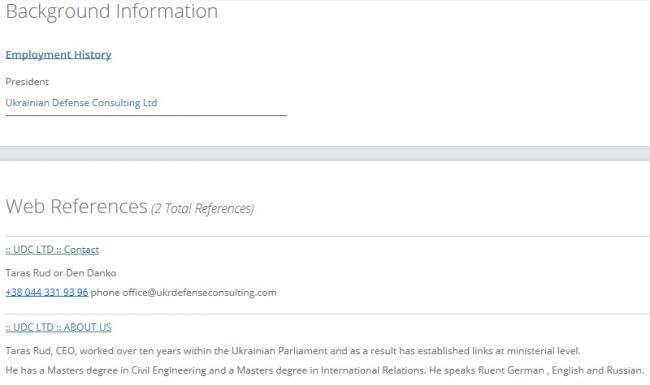 Mass media have mentioned the Ukrainian company several times. In late 2013, International Defence Review said that the company had finished a test of a new computerized fire control system and had supplied it to the Afghani army. Ukraine was also going to use that system.
And the last news concerning the company was that some U.S. companies were indignant to know that the Pentagon had bought through UDC USA cheap Soviet-type RPGs from Bulgaria instead of buying similar arms from national producers. They said that they produced more expensive but better grenade launchers.
"I wouldn't let my kid fire one of the ones SOCom just bought if they offered me $10 million," said Merriellyn Kett, owner of RR Defense Systems, a Chicago maker of RPG-7s and other weapons. Instead, she said, the command should buy American. According to Kett, SOCom should heed President Donald Trump's "Buy American" edict. "That's fair, and it's in keeping in the spirit of President Trump's executive order. Jobs for Americans," she said.
But SOCOM ignored that urge. In Sept 2017, UDC USA was among the five companies that won Picatinny Arsenal's new five-year $500 million contract to supply arms from Eastern European.
Cartridges from Ukraine, machine guns from Kazakhstan
Some of the former Soviet republics are also engaged in exporting "non-standard" weapons to the United States and Saudi Arabia. We mean Belarus, Azerbaijan, Kazakhstan, Ukraine and Georgia. We have already written about the first two: Belarus sells missiles and Konkurs and Fagot anti-tank missile systems to companies from Bulgaria, which resell them to Saudi Arabia and the United States, while Azerbaijan (according to the hacked e-mails of the Azerbaijani Embassy in Bulgaria) supplies anti-tank mortars and their shells to Saudi Arabia. In 2016-2017, Silk Way of Azerbaijan sent to Riyadh seven planes with a total of 8,500 RPGs onboard. In May 2017, the Azerbaijanis sent 160 tons of grenades and rifles to Croatia for the Pentagon's buyer, Culmen International. In June 2017, they sent 160 tons of ammo for machine guns and grenade launchers to SOCOM. U.S. official sources give no such information: either they have not published it or the arms have been reported as non-Azerbaijani.
In contrast, Ukraine, Kazakhstan and Georgia can be found in U.S. official reports as suppliers of "non-standard" weapons. More specifically, Alliant Technosystems Operations has bought from Georgia ammo worth $1.85 million, while Atlantic Diving Supply and Culmen International have bought from Ukraine ammo worth $3.4 million.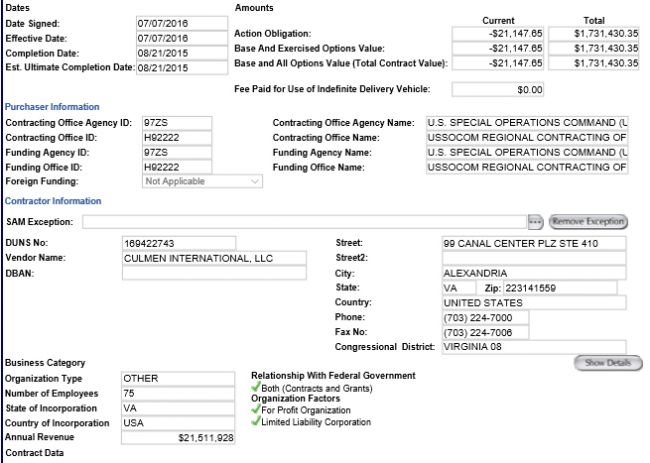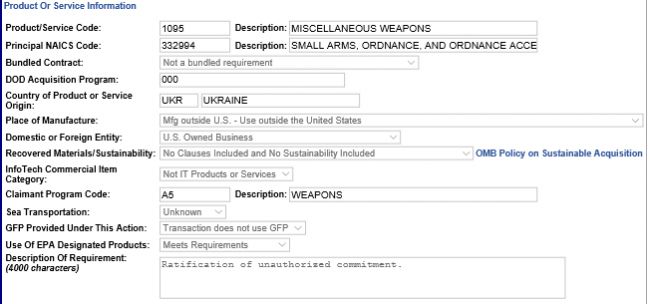 Besides, Ukrspetsexport has made two contracts with Picatinny Arsenal. The last one was concluded in June and was worth $18 million. But the Ukrainian company has not fulfilled either of the contracts so far because it has yet received no orders from the United States. In contrast, in Mar 2017, Saudi Arabia ordered a flight from Kiev to its Prince Sultan air base. The plane carried 105 tons of UN0012 1.4s ammo. The supplier was Spetstechnoexport of Ukraine, the buyer was the Defense Ministry of Saudi Arabia.
Both U.S. and Azerbaijani sources mention deliveries of "non-standard" arms from Kazakhstan: in late 2016, Purple Shovel bought arms worth $4 million and on Jan 4-7, Azerbaijani Boeing0747 carried 56 tons of Utyos heavy machine guns from Atyrau through Baku to Chicago. The supplier was West Kazakhstan Machine Building Company, the buyer was SOCOM.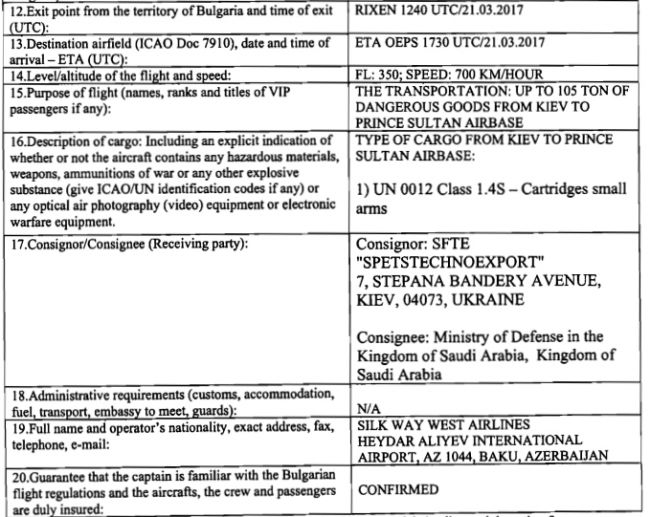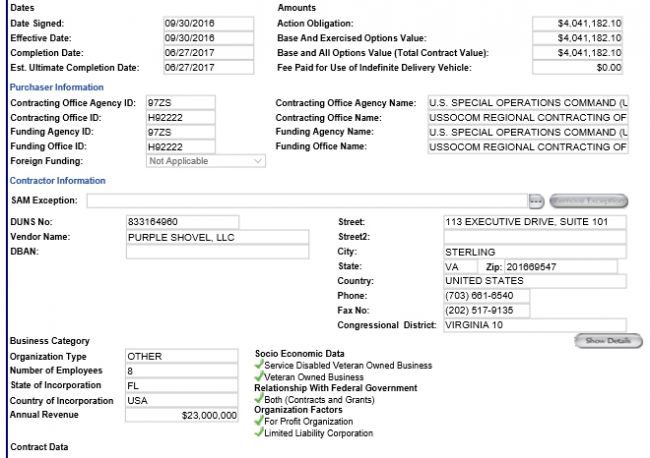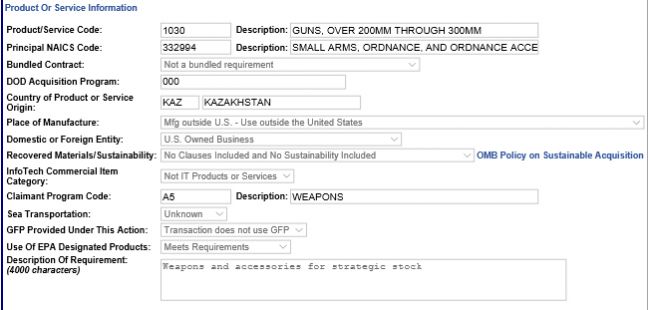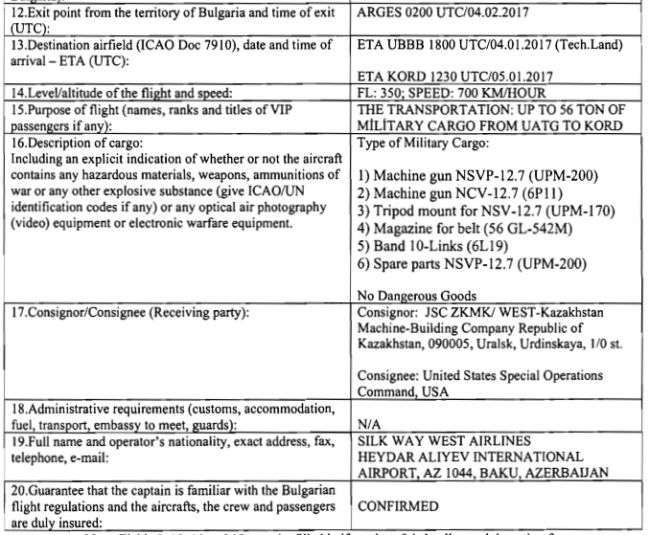 Who will make more money on Syria?
In 2018, the Pentagon is planning to spend $500 million on training and arming in Syria. Some 30,000 men are supposed to be armed with 12,000 AK-47s, 6,000 PKMs, 3,500 DShKs, 3,000 RPG-7s, 1,000 AT-4s or SPG-9s, 255 mortars and 100 sniper rifles.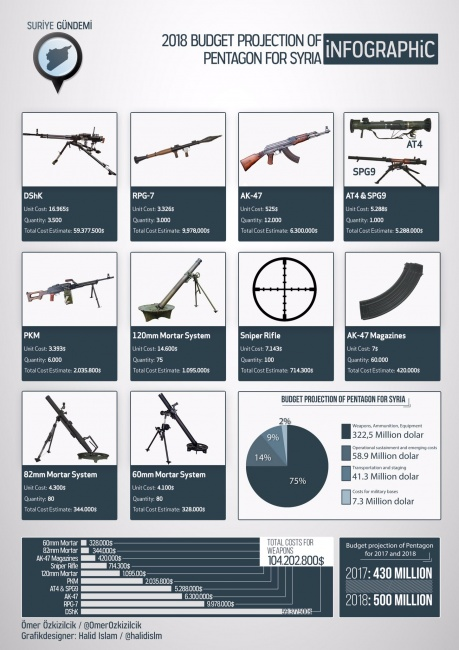 Picatinny Arsenal reports that it has made five-year contracts with five suppliers Chemring Military Products, Global Ordnance, Alliant Techsystems Operations and Ukrainian Defense Consulting Ltd.. But the real suppliers will mostly probably be manufacturers from Bulgaria, the Czech Republic, Serbia and Romania. Part of Bulgaria's exports is arms made in other Eastern European countries: in 2016, Belarus, Serbia, the Czech Republic, Romania, Poland, Croatia, Slovakia, Ukraine, Bosnia and Herzegovina and Albania supplied Bulgaria with non-standard weapons worth 130 million EUR. So, all the producers that have so far made money on Syria will stay in this business. Formally, they are breaking no rules or laws as they are selling the arms to the United States and Saudi Arabia. Even more, they are using the revenues for developing their own economies. As EADaily reported earlier, Bulgarian defense companies have increased their earnings by four times over the last two years.
The only problem is that while they are doing this, Syria is suffering from bloody fights. And the irony of it is that all of them are from the former Socialist camp and the former Soviet Union and that they should be grateful to Russia that the Syrian fighters are suffering defeats and need more and more arms. Their deliveries are not changing the course of the war, but they are giving them money. And as one might think, money does not stink.
EADaily Analysis