First Deputy Head of the National Bank of Ukraine (NBU) Yakov Smoliy will become Acting Head of NBU after resignation of Valeria Gontareva. President of Ukraine Petro Poroshenko shall approve the candidate for the NBU head. At present, there are few potential candidates for the given post. Even if Poroshenko approves another candidate, it will be hard for him to wage a policy that would differ fundamentally from the one NBU waged previously.
Yakov Smoliy, 56, previously worked at commercial banks. At the beginning of the last decade, he was a shareholder of Aval Bank, Ukraine, which was transferred under management of Raiffeisenbank, Austria, in 2005. Selling his shares in Aval Bank, Smoliy became one of the founders of Prestige Bank that was bought by Erste Bank, Austria, in late 2006 for $104 million.
Yakov Smoliy again sold his share in the bank and together with his former partners at Aval Bank joined Prestige Group CJSC as Financial Business Director. In 2013, Smoliy and his spouse sold their shares at Etalon Insurance Company to a Russian investor. In April 2014, soon after victory of "Euromaidan," Yakov Smoliy was appointed deputy head of NBU. He was responsible for the strategy and policy of the Bank in the field of information infrastructure development, regulation and controls over activity of payment systems and non-cash settlements.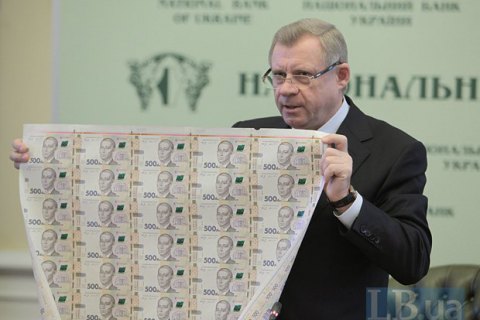 The most important thing to know about Yakov Smoliy is his wealth. Yet in 2015, VoxUkraine public initiative ranked him the second among Ukrainian officials by incomes, after he declared 98.3 million hryvnias on bank accounts. The first place went to Petro Poroshenko, indeed. Smoliy's supervisor, Valeria Gontareva declared 30.7 million hryvnias from sale of property and securities. In this context, Yakov Smoliy does not seem to be a "temporary solution" until Poroshenko finds a weightier candidate.
Meantime, yet a month ago, when Gontareva's resignation was de-facto resolved an issue, she told Bloomberg that she would like to see Vladimir Lavrenchuk, Head of Raiffeisen Bank Aval Board or Roman Shpek, Head of Independent Association of Banks of Ukraine, as her successor.
It is more than evident that if appointed as NBU head, Lavrenchuk – representative of the Ukrainian business of the big European financial holding - will just continue Gontareva's policy and transfer the banking sector of Ukraine under foreign management.
At the same time, Lavrenchuk, who has headed Raiffeisen Bank Aval since 2005 and worked at Raiffeisen Bank Ukraine before that, comes off as one of the key professionals in Ukraine's financial sector. He has repeatedly become a laureate of national ratings of bankers and managers in Ukraine's economy, generally.
One of Lavrenchuk's achievements as top-manager is Aval Bank's maximum prompt shift to European standards. If he heads NBU, the same operation may be carried out for the entire country. Non-conformity of commercial banks with European standards may become a reason for further purge of staff that was already on a large scale under Gontareva.
As compared to Lavrenchuk, the present head of the Independent Association of the Banks of Ukraine, Roman Shpek, 63, seems a more political figure and Poroshenko may choose him, if he decides to stake on "the powerful old man."
Notorious "European values" appear on the forefront again. Shpek previously held such positions as first deputy prime minister of Ukraine for economic reform, head of the National Agency for Development and European Integration, head of Ukraine's Permanent Representation at EU etc. In early 2008, Shpek left state service and joined Alfa Bank Ukraine that comes out as a subsidiary of the Alfa Bank Russia and as part of European financial holding.
Of course, the long list of potential candidates for the post of NBU head is not limited to the abovementioned persons. It comprises such figures as former deputy head of NBU Igor Shumilo, head of PrivatBank Alexander Shlapak, former president of Ukraine Viktor Yushchenko who once headed NBU. Whoever takes that post, no miracles will happen, as Valeria Gontareva's successor will get poor heritage and will hardly be able to make any fundamental improvements in the banking sector of Ukraine.
EADaily Analysis