A flare-up in Donetsk started since mid-May has already claimed civilian lives and resulted in numerous injuries. The situation is critical in Gorlovka town and adjacent communities. Earlier this morning, it was reported that Ukraine's Armed Forces attacked Gorlovka, sparking panic in social media as well. Users wrote Ukraine took control over Gorlovka. EADaily's correspondent visited frontline village Komarovo nearing Gorlovka where a bomb hit a house injuring four civilians.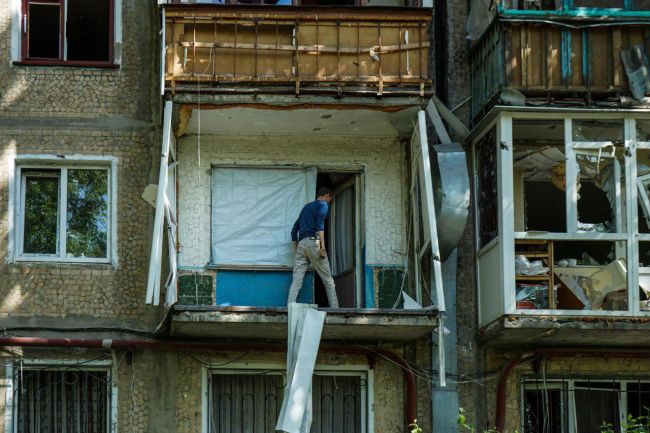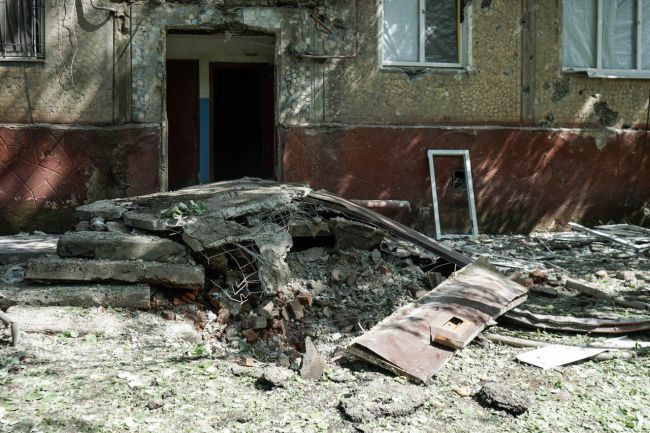 Shelling was launched at about 11:00am, when the town is bustling. Even after shelling people were in the streets. Children were swinging, elderly women resting in the sun, and people were on their way amid growing anxiety. Residents gathered outside to discuss what happened. Sounds of shells were heard not far from the village.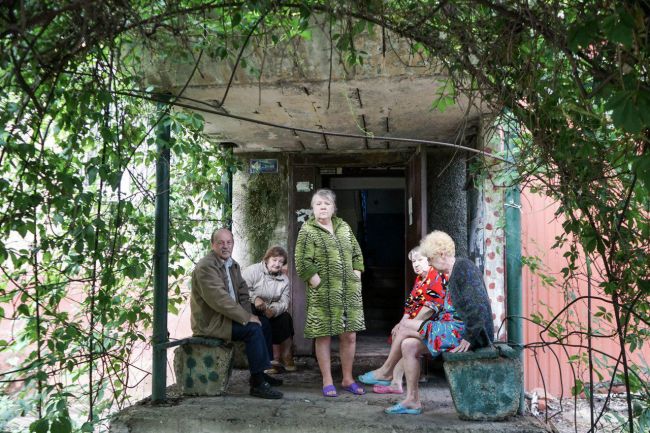 A resident of Komarovo, Irina Ivanovna, was interviewed by a U.S. journalist Patrick Lancaster. She was frustrated with the attack, emotionally trying to bring people's voice to the world community.
"Do they (the world community – EADaily's note) think we will forgive Poroshenko? Who is Poroshenko, if he does not see people's tears? They have bombed us since 2014. Their bombs hit kindergarten and school. The buildings were reconstructed, windows were replaced and then they were damaged again. Our women are desperate and ready to strange those Nazis barehanded. We are not allowed to fire due to 'Minsk Agreements.' So why do they fire? 'Minsk' is not for them? You, the world community, don't you see what is happening here?" she asked the U.S. journalist who, unlike his government, supports Donbass.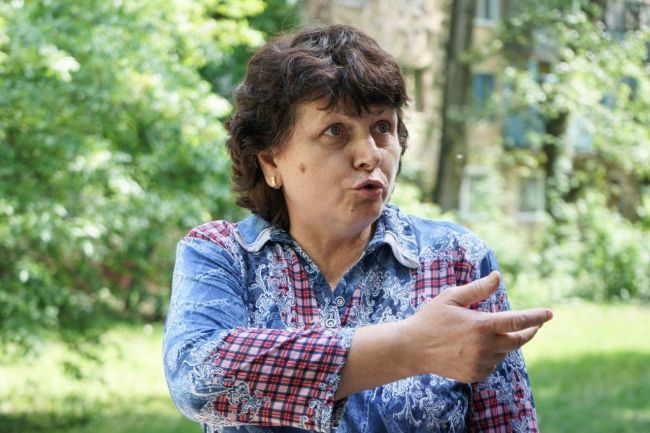 Irina Ivanovna said she was at work in the other part of the town this morning and heard that Ukraine's troops entered Gorlovka, her residential area. "They told me that I cannot get hope, as the Nazis are already here. I have arrived and saw some military. I tried to guess if they were our forces or not. We love and value our guards. They are our hope and support. Do you listen what I told you, hey, American?" she told Patrick Lancaster.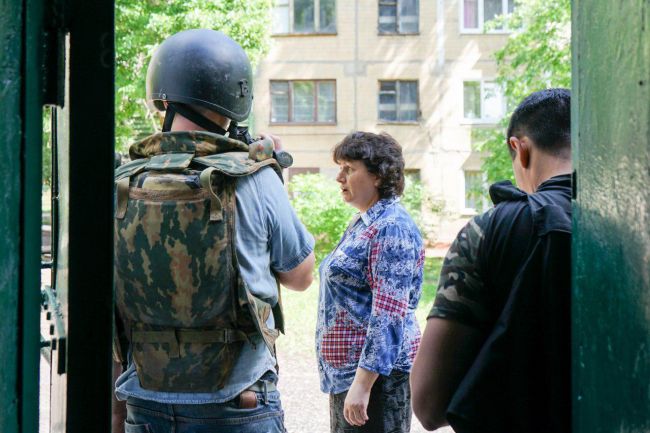 Electricity supply in Komarovo is very intermittent, as power lines are constantly damaged by shelling. Many people have no internet access, cannot charged their phones. "Sometimes we cannot even listen to the news to learn what is happening here," the locals complained.
A local store near the house that was hit by a shell earlier today has no electricity. Several women are talking there about the attack, complaining about shelling that continues for already five years. Everyone is exhausted; children hesitate in speech due to the shocks experienced. People complain about OSCE representatives that ignore the real situation in Donbass and do not travel to the attacked communities.
"I was at work when they started shelling. Some customers were with me. We rushed to hide in store room. We felt some drug smell after the house was hit," the saleswoman Yelena Aleksandrovna said.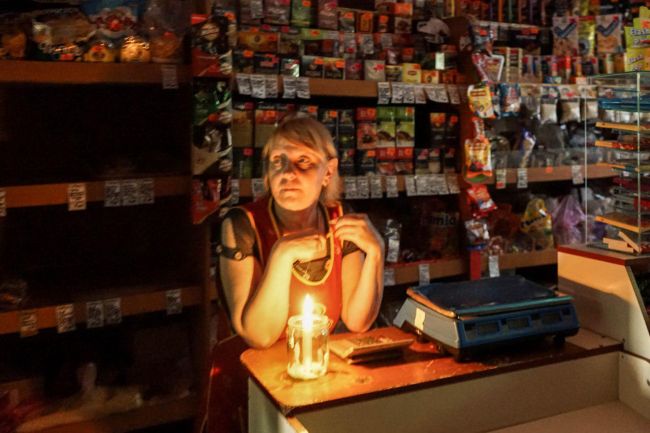 People have been living in constant fear of shelling for over a week already. Some have to stay in basements.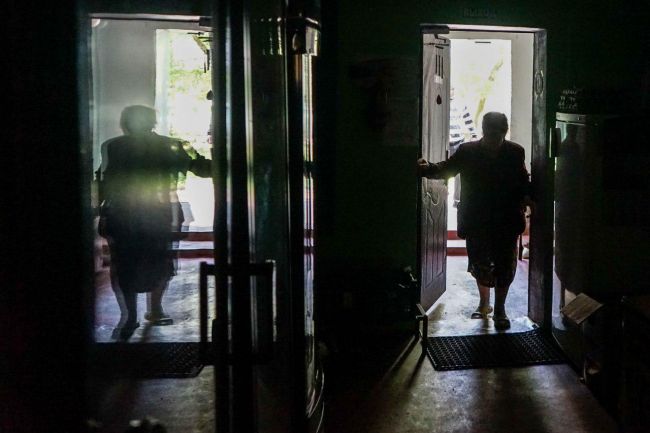 "We went to do some shopping today, returned home and had no time to unpack the products…Suddenly roaring started and she was knocked senseless," one of the women said pointing at her neighbor.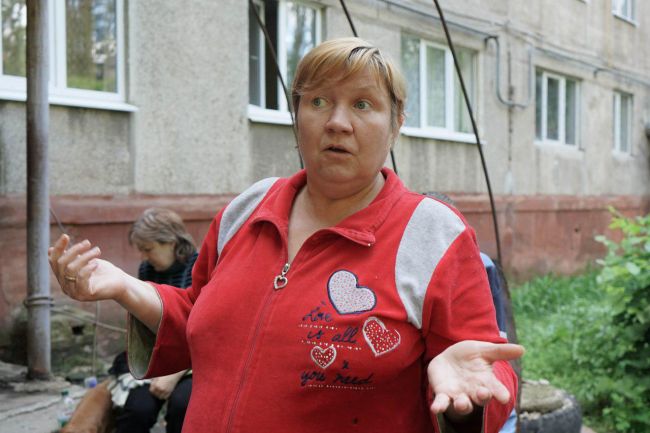 A bomb-shelter was built in basement of this house. Kindles and beds were brought here. A playground is in front of the house, where children play during short intervals between attacks.
Children and elderly women are in the bomb-shelter. Nastya, a local girl, made some drawings to express her feelings after bombardments. Pensioner women Larisa Alexandrova with her cat is here in the basement as well. "Look, its tail was cut yet in 2014," the women said pointing at cat. She has to stay in the bomb-shelter for over a week already. "We go down here when they start shelling somewhere. These days we cannot go upstairs…When will that idiot Poroshenko with his Yatsenyuks, Tyagniboks, Turchinovs quench their thirst of blood? When will those shameless men stop killing children? Why do they do this to us?" the elderly woman said desperately.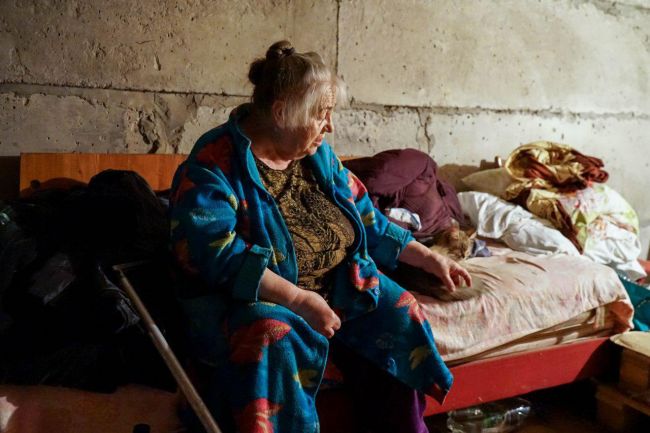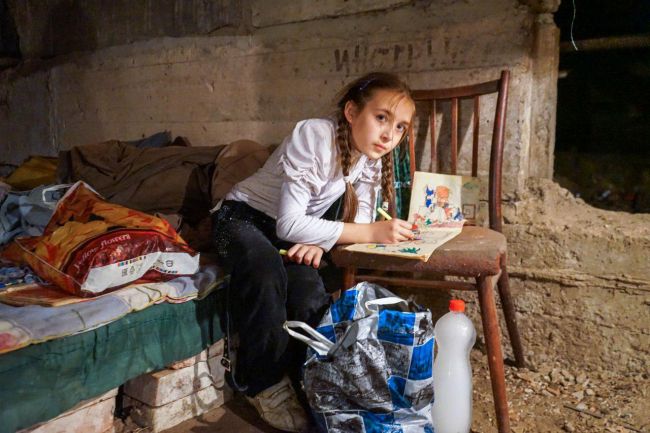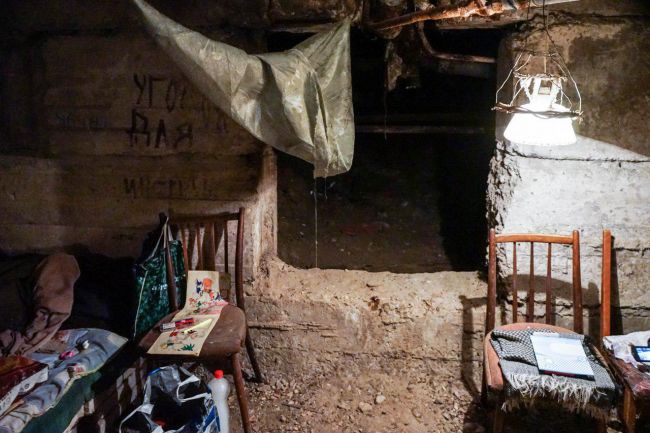 It should be noted that rumors about offensive were exaggerated. Moreover, we saw plumes of smoke on Ukrainian position scarcely have we entered Gorlovka. It was positions of Ukraine's punitive battalion Donbass in area of Yuzhnaya mine near Dzerzhinsk. Reportedly, artillery and armored vehicles of Ukraine's Armed Forces are concentrated there and they shelled at Gorlovka from those positions.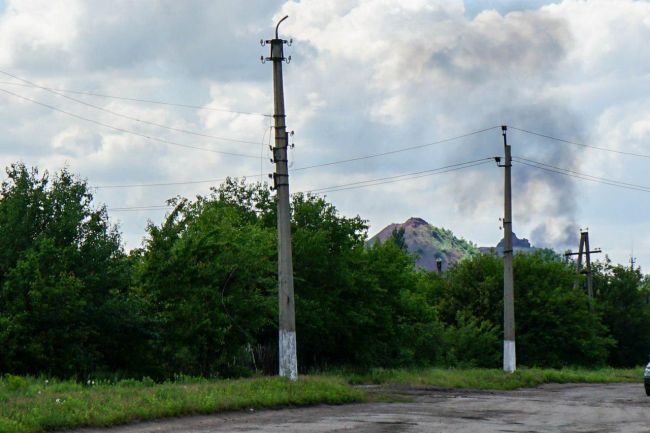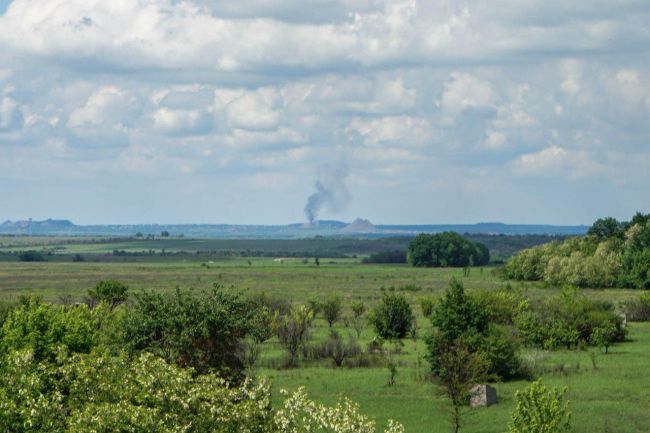 Kristina Melnikova, Donetsk