Kiev seeks to deploy army conscripts to Donbass conflict zone: Donetsk intelligence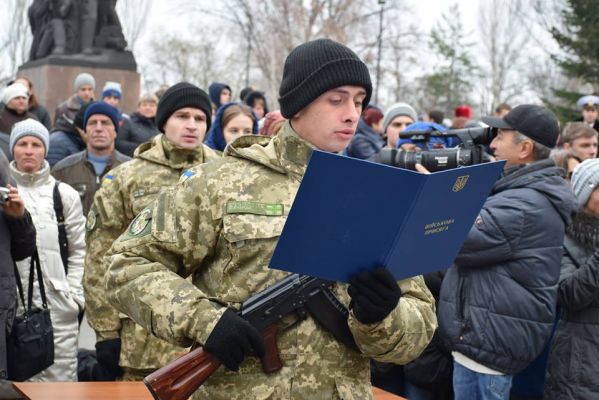 Ukrainian Command plans to deploy army conscripts to the conflict zone in Donbass, said Eduard Basurin, Deputy Commander of the Corps of the Defense Ministry of the Donetsk People's Republic, referring to intelligence data. "Our intelligence says up to 100 newly-admitted soldiers are expected to arrive in Artyomovsk to join the units in the zone of the so-called 'anti-terrorist' operation. All them were drafted to army during the autumn call-up in 2015," Basurin said. In his words, politicians and commanders in Ukraine have repeatedly said they had no plans to send conscripts to Donbass. "In case hostilities resume, they are ready to throw into the fray hundreds of soldiers untested under fire, and when they suffer defeat, they tell their country about their great operations and brilliantly planned retreat," he said.
As EADaily reported earlier, Ukraine's President Petro Poroshenko said he will support another, the seventh wave of mobilization if the General Staff of Ukraine's Armed Forces makes such an initiative. "Liberation of the Ukrainian territory is not just the efforts by diplomats and the political and diplomatic efforts by the Ukrainian authorities. It is also strong Armed Forces of Ukraine. Through well coordinated efforts with them, we will be able to ensure strict and steadfast implementation of the Minsk Agreements," he said. Poroshenko said Ukraine's authorities have to keep well armed large contingent of troops on the engagement line, though the number of bombardments has reduced as compared to the late November and early December.