The march of the Immortal Regiment action on May 9 gathered more than 30 thousand people in Donetsk. The flow of people carrying portraits of their relatives who participated in World War II was hard to be scanned in a glance. It looked like the Immortal Regiment was endless, and new people were joining it every minute.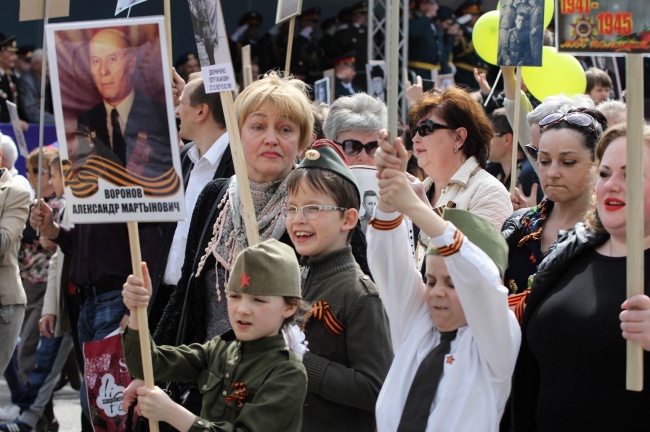 There were a lot of kids. Little girls and boys were carrying handmade photo frames with black-and-white worn portraits. Soviet soldiers were looking from the portraits with serious half-smiles.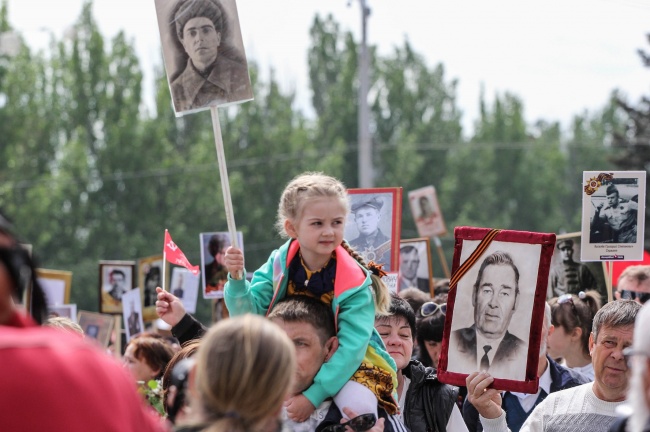 Participants of the march were also carrying photos of those killed in a new was against Fascism that reappeared as a monster from old legends. People who have not accustomed to the grief were moving on with tears on their faces or, on the contrary, with concentrated restraint in their eyes. They were holding photos of their relatives killed in 2014, 2015, 2016…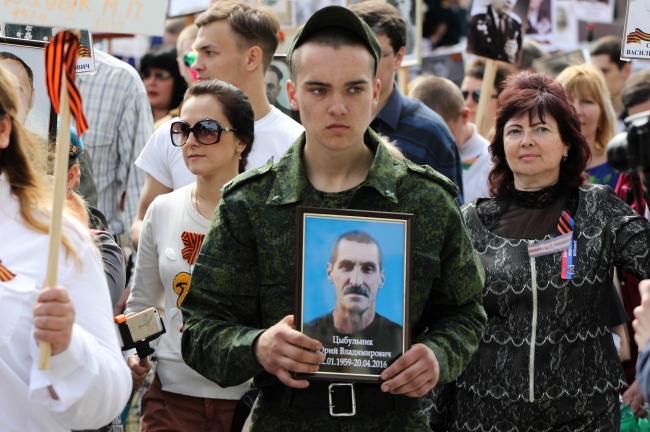 The new war has changed attitudes to the Victory Day. It is still observed and marked in all Russian cities, but for Donetsk the story is closer more comprehensible. What people previously were reading in the books has become reality for Donbass residents. The war turned out to be real; it could not be put away.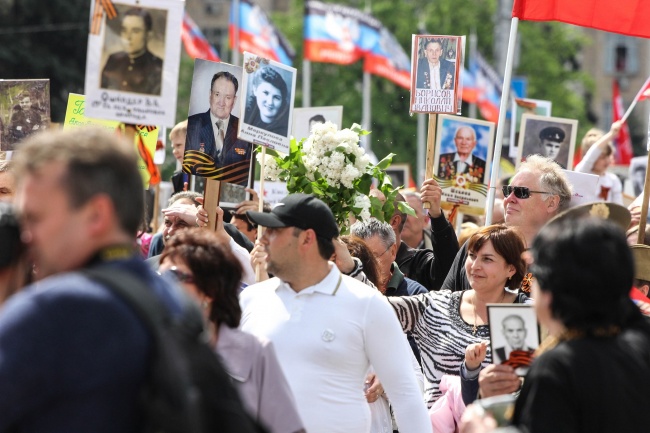 "Attitudes to the events (of World War II) have changed since the Donbass war kicked off. We live closely to the airport, so we do know what the war is," a girl says with a lively baby-boy in a cap with a star.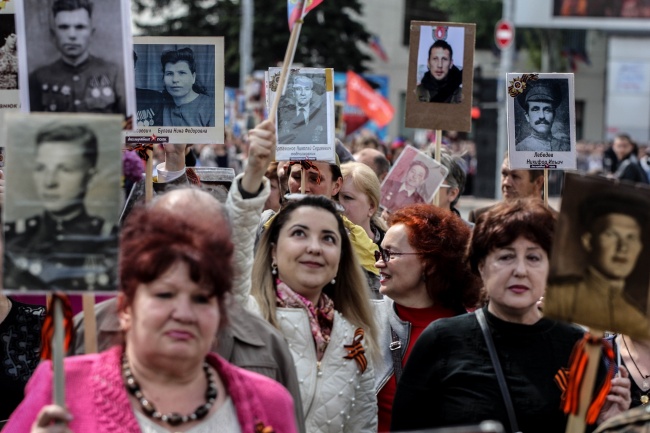 "After the war started, we have come to a closer understanding what the Victory Day is," says a man walking with his family in a Donetsk park. He elaborates that the holiday has become more significant and valuable than before.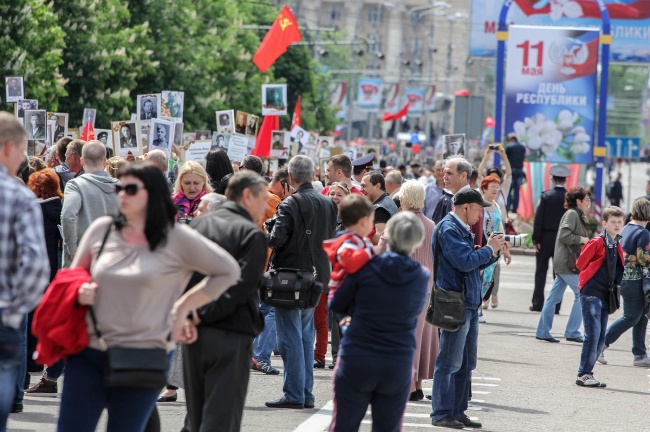 "It is a special holiday. We are paying tribute to those who shed their blood to protect peace. We believe today that peace will come to our land, and warriors who are shedding blood to protect Donbass will be the winners just like their grandfathers," a man with the Russian flag in his hands notes.
Resident of Donbass not only managed to see the cost of the 1945 victory. It has turned into a symbol of a new long-awaited victory for them, the victory that will bring peace to Donbass. "We have won in those times and we shall do it now!" believe Donbass people. This belief could be seen on every face of those who passed the central avenue of Donetsk on May 9.
Kristina Melnikova